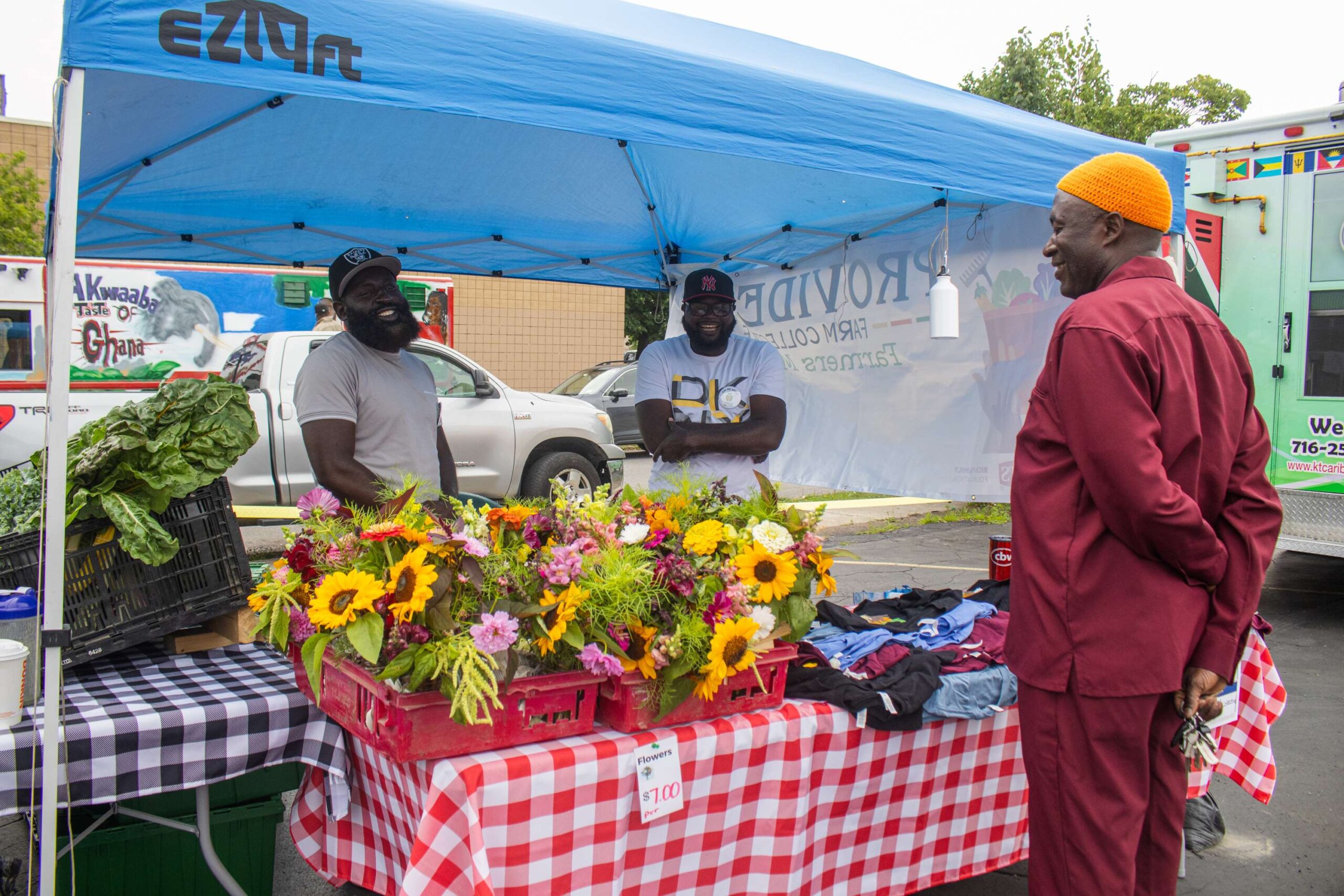 There is something for everyone at our market
with farmers offering a wide range of locally grown organic produce, culturally appropriate varieties, and standard American staples. Available produce will include bitterballs/African eggplants, roselle, African maize, Asian eggplants, sweet potato leaves, specialty hot peppers, specialty squash, tomatoes, sweet corn, cucumbers, flowers, sweet potatoes, salad mix, beets, summer squash, beans, okra, swiss chard, kale, eggplants, cherry tomatoes, cabbage, radish, and more!
BY OUR COMMUNITIES, FOR OUR COMMUNITIES
The market will feature 16 vendors:
Boolo Barwago Farm
Kwachinyika Farm
Mgambo Farm
Congolese Farming Project
Buliyaga Farm
Mitemo Farm
Uamani Farm
Niagara Harvest
Bwedo Farm
Mwigwa Farm
Somali Bantu Community Farm
Grow Your Own
Liberian Community Farm
Mkomeni Farm
Ak'iwacu Farm
Jamame Farm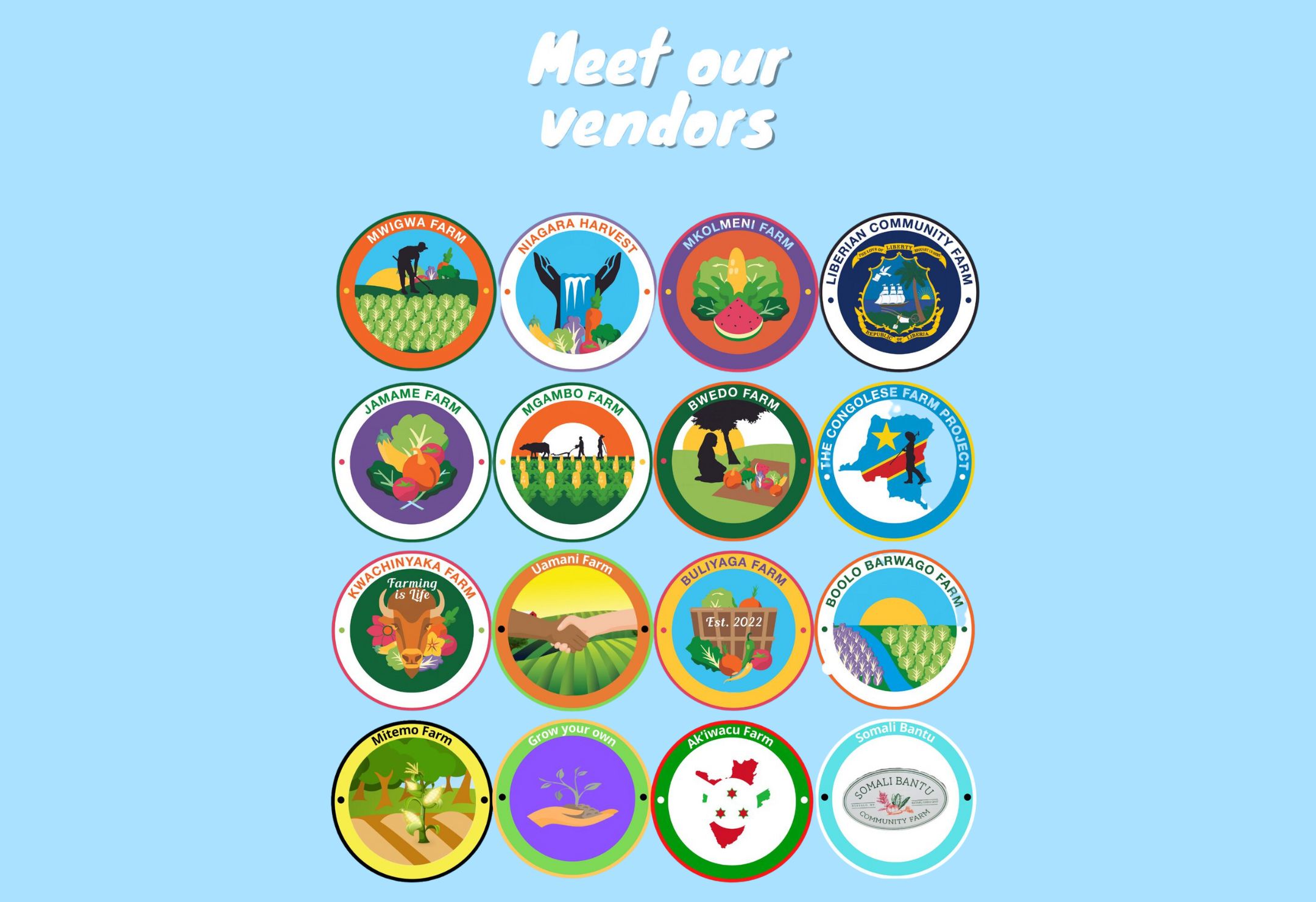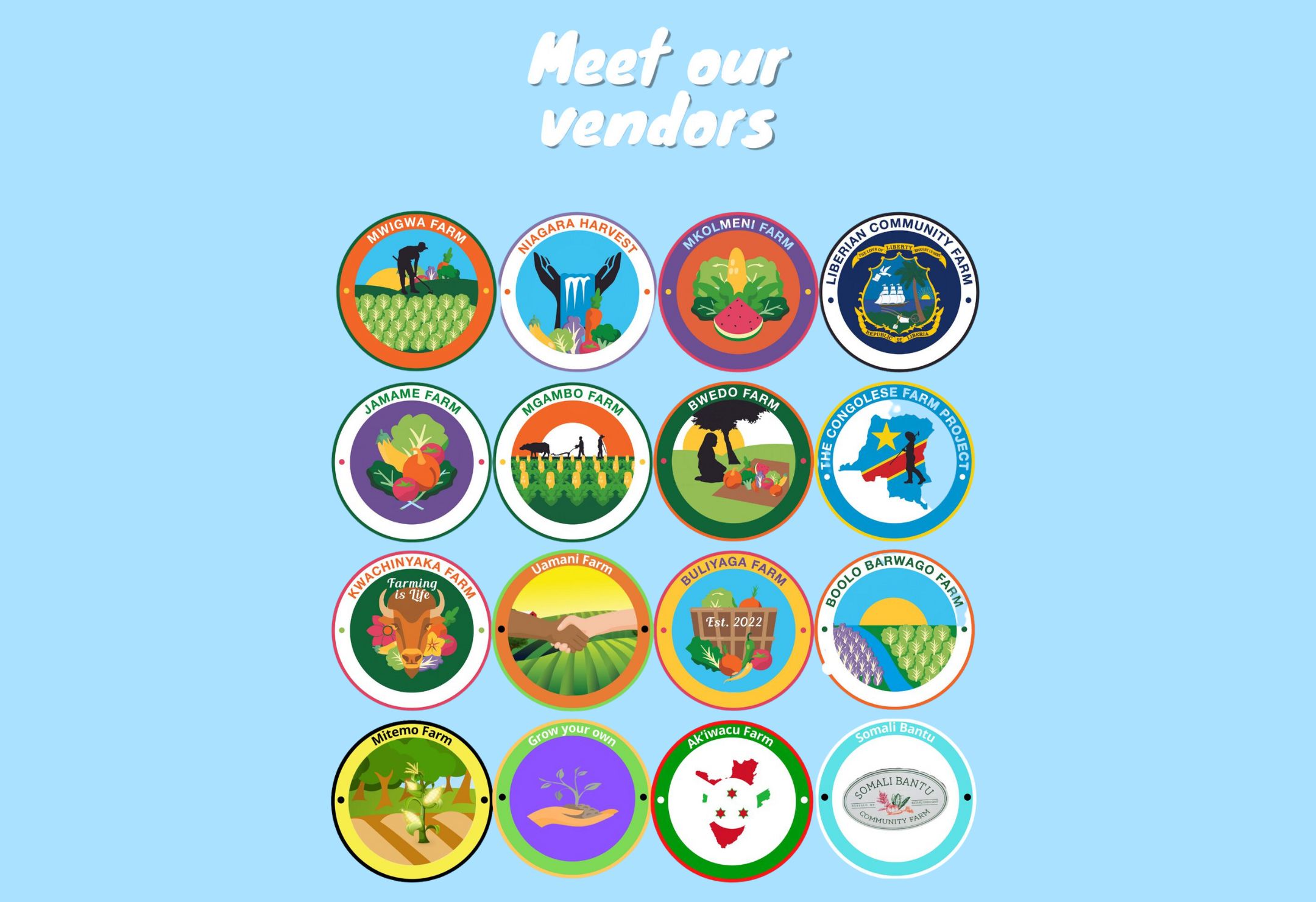 On July 2nd, 2022, the farmers made a dream come true with the launch of the PFC Farmers Market at 130 Grant

Street in the M&T Bank parking lot. Every Saturday from 10 a.m. to 1 p.m. from July 2nd through October 15th,

the market brought fresh and a

ff

ordable food to the diverse neighborhood, which is home to many refugee and

immigrant communities. From African maize to Liberian bitter ball, the market o

ff

ered a wide variety of culturally

relevant foods that are often di

ffi

cult to

fi

nd. Not only did it bene

fi

t the local food system, it also helped increase

income for our farmers. The market was such a success that many of our farmers have expressed a desire to

continue and even expand it.
Payment:
All PFC farmer's market vendors will accept cash and SNAP/Food Stamps benefits.  Our vendors also participate in the Farmers' Market Nutrition Program (FMNNP), which provides eligible low-income seniors and families receiving WIC benefits with $4 checks to purchase fresh, locally grown vegetables, fruits, and cut herbs.  Ask us about our Double Up Food Bucks Program for SNAP shoppers.
---
Details:
Where: 130 Grant Street Buffalo, NY 14213 in The M&T Bank parking lot
When: Every Saturday from 10 a.m. – 1 p.m. from JUNE 24 – OCTOBER 28 10AM – 2PM,  rain or shine
Payments Accepted: Cash, SNAP/Food Stamps, Farmers' Market Nutrition Program