You can support our farmers and PFC's mission by purchasing our produce in several ways
CSA Vegetable Subscription
The harvest season in WNY is one to be savored. Its short duration makes it all the more important to soak in and enjoy. One of the best ways to make the most of our harvest season is to sign up for a Community Supported Agriculture (CSA) Vegetable Subscription and experience the distinct flavors of spring, summer, and fall. When you sign up for Providence Farm Collective's CSA, you have the opportunity to savor the tastes of the farm season and experience a diversity of American, African, and Asian produce!
Providence Farm Collective's CSA is unique—by becoming a member you are supporting a more ecologically and socially sustainable farm system. You'll receive the well-known hallmarks of the season—from kale to cherry tomatoes—as well as sample an assortment of African and Asian specialty crops. Along the way, you'll get to know our farm and get recipe inspiration through our weekly CSA newsletter.
Why choose Providence Farm Collective's CSA?
Support refugee, immigrant, and Black farmers
Receive recipes and farm updates each week
Get exclusive offers and early access to special products, such as pasture-raised chicken
Pick up add-on items, including flower bouquets
Have fun and build community
Get Updates On CSA
The PFC Farmers Market is driven by our farmers to meet the needs of their communities in their communities.
The market is located at the M&T Bank parking lot, 130 Grant Street, in the heart of Buffalo's West Side, and operates from 10:00 a.m. to 1:00 p.m. on Saturdays from July through October. At the market, customers can browse a  wide range of seasonal produce, including unique, culturally-important vegetables, from PFC's diverse farming communities.
The PFC Farmers Market provides a location for PFC farmers to sell their niche, traditional crops—including African maize, amaranth, roselle, hot peppers, and African and Asian eggplants. As part of a USDA Farmers Market Promotion Program grant, PFC farmers receive training and technical assistance to promote and sell their produce to historically under-resourced communities in Western New York. This training involves a "learn, do, teach" approach. PFC farmers will develop the skills required to successfully market their produce directly to consumers. The PFC Farmers Market will support a more robust food system that promotes health and equity by expanding access to healthy and affordable foods, increasing access to culturally relevant foods, and supporting BIPOC farmers in serving local food apartheid communities.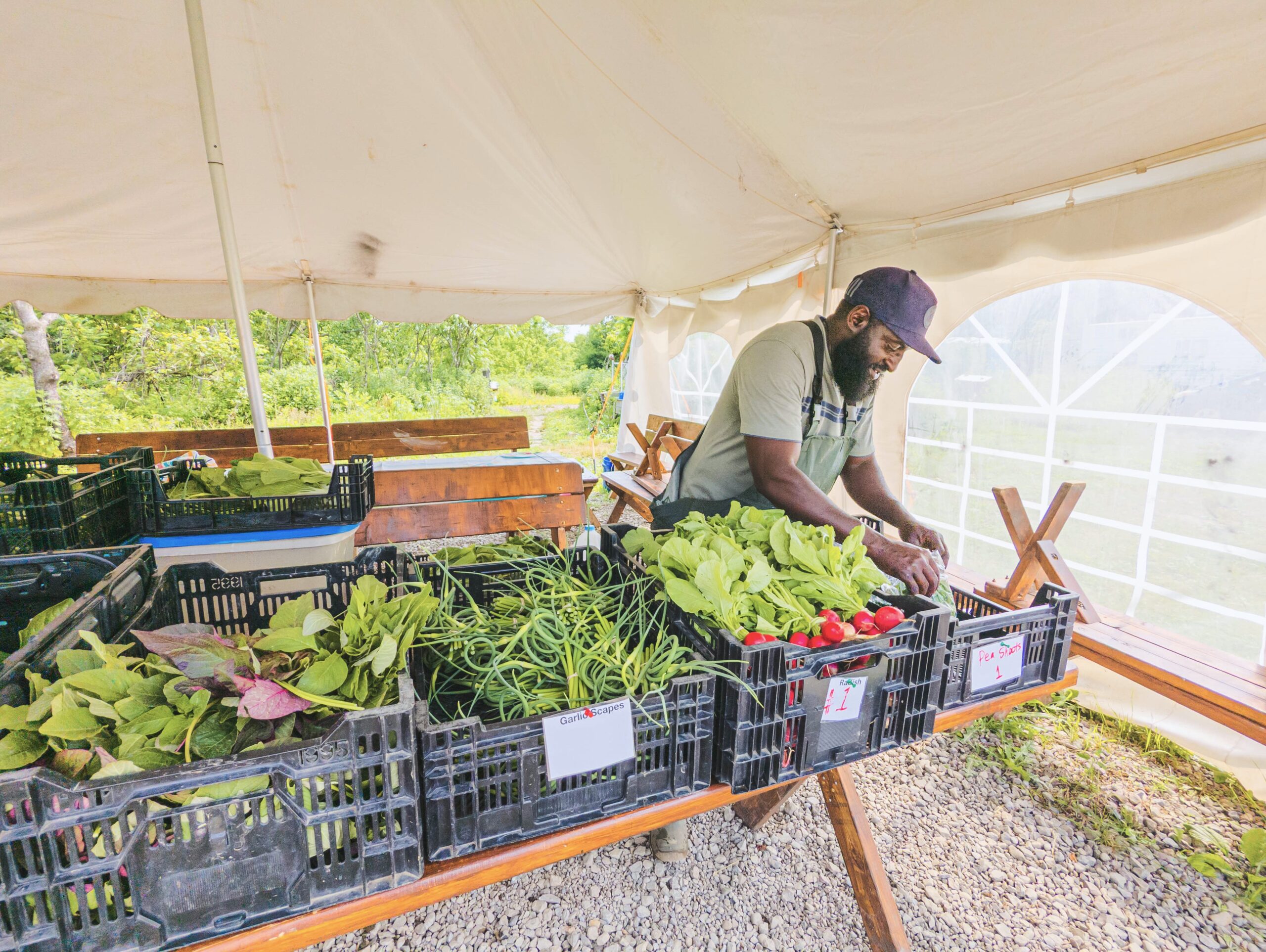 PFC's on-farm market stand, located at 5701 Burton Road in Orchard Park, offers the wider community surrounding the farm the opportunity to shop an assortment of fresh African, Asian, and American vegetables and fresh-cut flowers weekly from late June through October. The market runs from 3:00-6:00pm every Monday!
Coming to the market provides the opportunity for people to directly experience the farm and see where and how the produce is grown. Sales from the market stand are invested back into PFC to support the continuation and growth of our programs.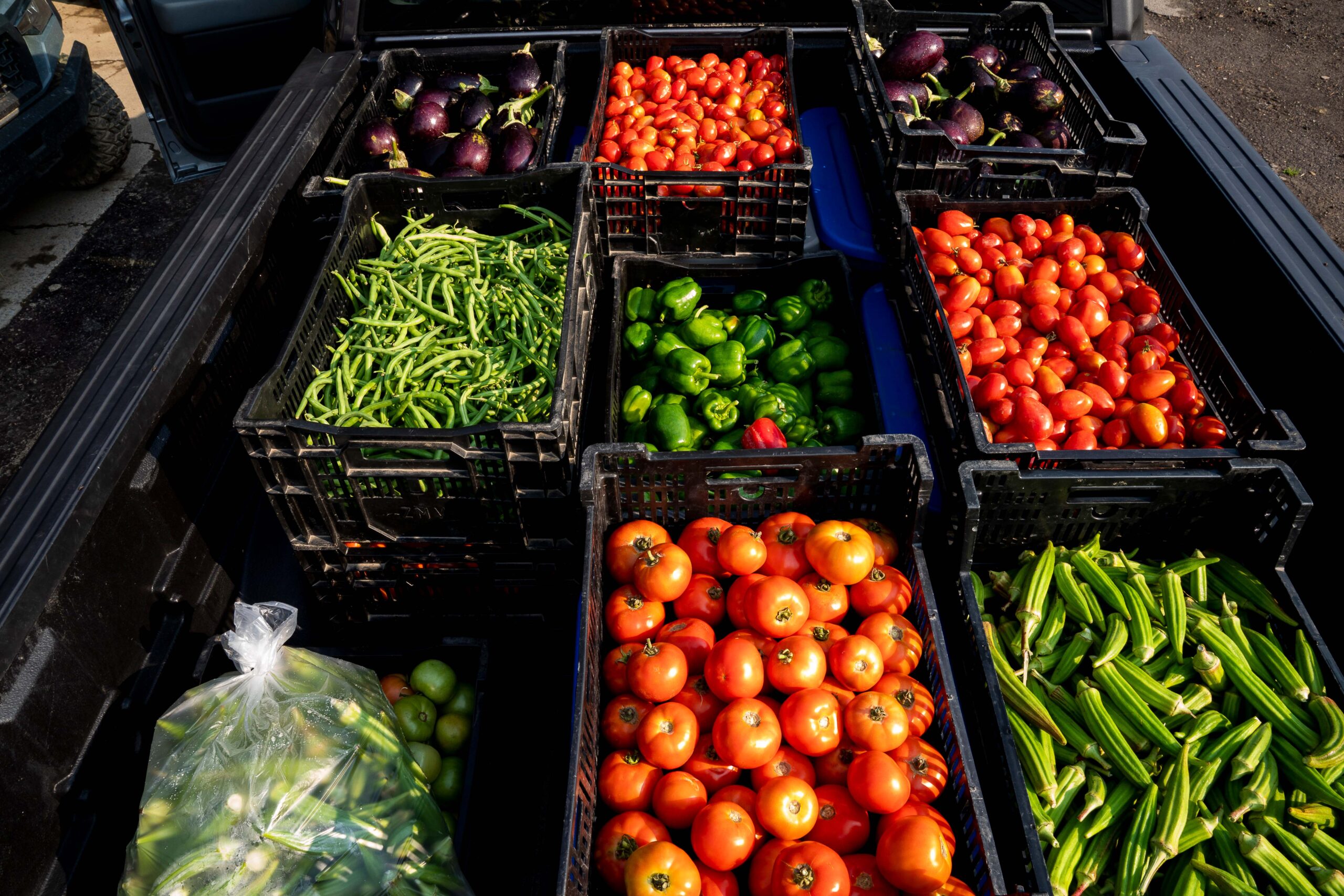 PFC offers sales to restaurants, co-ops, grocery stores and other wholesale outlets. Interested in purchasing PFC's unique produce wholesale? Contact PFC's Markets Manager Hamadi Ali at markets@providencefarmcollective.org.